Brisbane Central Community
Central Ward Office - Councillor Vicki Howard
Central Ward Office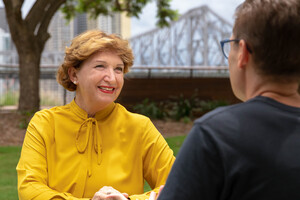 Search Community Services
About This Community
Central Ward is at the very centre of our growing city, in the fastest and most vibrant area of a growing state.
Geographically the Ward is made up of the Central Business District, Fortitude Valley, New Farm, Spring Hill, Wilston, Herston and parts of Bowen Hills, Grange, Kelvin Grove, Newmarket, Newstead, Teneriffe and Windsor.
These suburbs in our historic inner-north are very special to me and I know the quality of life and atmosphere of these "Villages" is very important to our local residents.
The amazing depth and breadth of experience, capacity, and knowledge concentrated in our small area tells me our suburbs in Central Ward are going to lead the way in getting things done here in Brisbane.
Every day you can feel the excitement, the expectation, the belief in Brisbane written on the faces of mums and dads, the old and the young, business people and artisans, the students and the stockbrokers as we all make our way around this great Ward.
Central Ward truly represents the area where Brisbane comes to Work – Rest – and Play.
Brisbane Central has an approximate area of 11 km².
It is comprised of the suburbs of Bowen Hills, Fortitude Valley, Herston and Spring Hill plus parts of Brisbane City, New Farm, Newstead, Petrie Terrace and Teneriffe.
It is surrounded by the wards of Enoggera, Hamilton and Paddington.
It is within the council of Brisbane.
It is within the state electorate of Mcconnel.
It is within the federal electorate of Brisbane.
Community Links